Who We Are
Brielle Khalar
Executive Director
Brielle Khalar is honored to serve the people who live and work at Ecumen Lakeview Commons as the Executive Director. Brielle knew she had found her calling while working as a caregiver in a memory care community during college. After graduating, Brielle worked for several years as a Housing Manager at a small memory care community in Wisconsin and later as a senior living Sales Director in Roseville, MN.  She holds a Bachelor's Degree in Political Science and is passionate about advocacy in the senior care industry.
Brielle lives in the east metro with her husband, their beautiful daughter and their overly spoiled chocolate lab. Brielle grew up in Russia, speaks Russian fluently, and in her spare time, loves reading new Russian novels and watching documentaries. She is also passionate about learning anything/everythign she can about senior care, leadership, and all things politics.  She is a huge Minnesota WILD fan and likes spending as much time as possible outdoors.

Jen McAllister
Sales & Marketing Manager
Jen has been in the industry for almost 20 years and finding this fun-loving community here at Lakeview Commons makes the job so easy and she enjoys coming into work. The atmosphere is "home" with all of the staff and residents being one big happy family. When Jen isn't at Lakeview Commons, if it happens to be football season, she is cheering on her beloved MN Vikings (SKOL!). She also loves spending time at her home just north of Stillwater with her family and 4 legged children.

Anne Stepnick
Clinical Director
Anne has worked for Ecumen for 7+ years, and in senior care for the last 10 years.  Her passion for older adults grew from personal experiences with aging grandparents and being driven to make a difference. What she finds most intriguing is getting to know each individual and discovering the history behind what made them who they are today.
In her spare time, Anne enjoys spending time with family and friends. Being active is important to her – specifically partaking in triathlons and being a part of a triathlon community.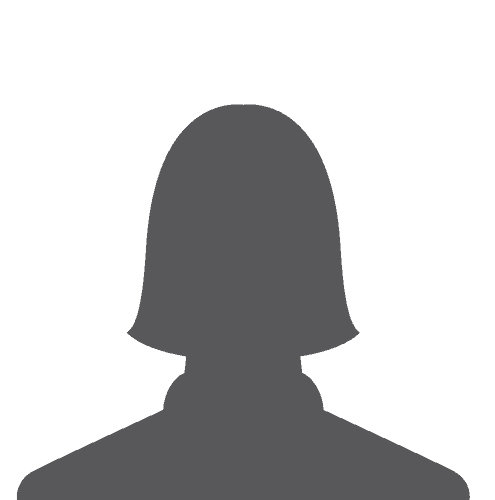 Dakota Willett
Full-time Nurse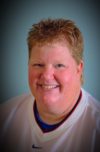 Jen Rasmussen
Director of Therapeutic Recreation
Jen Rasmussen is our Director of Therapeutic Recreation. She has been with Lakeview Commons since 2002. Jen has a Bachelor of Science Degree in Therapeutic Recreation from Mankato State University. Go Mavs!
Jen's motto in life:
"People don't care how much you know until they know how much you care"
Jen has a border collie named Gus, who is also Lakeview Commons' official house pet. In her spare time, Jen enjoys camping in the summer and anything hockey in the winter.

Valerie Snyder
Chaplain
Valerie's desire to be a chaplain goes back to her childhood.  In addition to completing her B.A. degree in Biblical and Theological Studies and completing her Masters of Divinity (M.Div.) degree from Bethel Seminary, she has worked directly in the senior care industry for over 20 years.  She has also completed seven units of Clinical Pastoral Education in various hospitals and care centers around the Twin Cities, and is currently completing her certification with the Association of Professional Chaplains.
Valerie loves building relationships as well as "walking alongside our elders, with empathy and encouragement in their journey of life and faith."  In her spare time, Valerie loves acrylic painting, baking, and spending time with her husband, son, and their energetic little terrier.

Glen Glancy
Food Service Director
Glen Glancy is Lakeview Common's Food Service Director and chef trained graduate. Glen has been a part of our staff for 16 years and in the senior industry for 21 years. Glen is a Jeep enthusiast who enjoys spending time with his grandchildren, family, and self-expressing by intertwining design and logic. What makes Lakeview Commons special for Glen is "the doting staff." Glen is one important piece to the delicious meals that are made and enjoyed by our residents each and every day.
Kristin Pillsbury
Human Resources Specialist
Kristin has a Bachelor's of Business Administration in Human Resource Management from the University of Minnesota Duluth.
According to Kristin, "Each and every day is a new opportunity to grow, make a difference and to accomplish the impossible. I absolutely love that I have the ability to work so closely with a variety of individuals ranging from employees, residents and the community.  Our promise at Ecumen is to innovate, empower, honor, and serve. I can truly say that each and every one of us here at Lakeview Commons plays a huge role in achieving our promise and that, to me, is absolutely incredible".
Aside from work, Kristin enjoys spending time with family and friends. Whether it's hiking, camping, fishing or skiing – she loves it all.

Tracy Meyers
Director of Facilities and Housekeeping
Tracy Meyers has been with Lakeview Commons for 19 years, and in the senior industry her whole career! She started in high school as a home health aide in home care and has been working with seniors ever since. She currently serves as the Director of Facilities and Housekeeping. Tracy enjoys her interactions with Lakeview residents and that "every day is a new learning adventure." Hobbies Tracy enjoys include reading, scrapbooking, gardening, and spending time with her husband and family. Tracy is the glue for our building, keeping it looking beautiful and making sure residents are comfortable and happy with their home!

Jo Garbarini
Resident Services Coordinator
Jo has been the Resident Service Coordinator at Lakeview Commons since 2016. Before coming to Ecumen, she had worked in a variety of staffing/scheduling roles over the past 30 years.
In her position at Lakeview, she takes pleasure in getting to know the residents and working with the awesome staff.
Outside of work Jo enjoys reading, gardening and hanging out with her cat, William.

Lisa Nelson
Administrative Assistant
Lisa has been with Ecumen Lakeview Commons since 2016 as the Administrative Assistant. Lisa has spent her life serving others in many areas. In addition to her career in Customer Service,  she was a member of her hometown volunteer Fire Department, having served on the Women's Auxiliary, Emergency Medical Responder, Fire Fighter, Arson Detection First Responder, and Public Relations Coordinator from 1986-2012. She has also served as President/Treasurer since 2006 for her hometown Community Club, managing the festivities and celebrations for the town's people.
Lisa has pursued her dreams by having a family of her own, attending college-working towards an associate's degree in accounting, owning and operating a successful business, traveling with family and friends, and finding joy in each day her Lord grants her. Lisa spends her spare time with her two daughters, seven grandchildren (who call her GramKracker) and her fiancé Rick, whenever she can. She enjoys reading, writing, and bringing smiles to everyone she meets.

Gus Rasmussen
Lakeview Commons' Official House Pet
Gus is a six-year-old border collie and Lakeview Commons' official house pet. Lakeview Commons is a 2nd home to Gus. His most favorite thing to do is to play ball with the residents. When not at Lakeview Commons, Gus's first home is with Jen Rasmussen – Lakeview Common's Director of Therapeutic Recreation.  They both take their jobs seriously but also have fun every day!